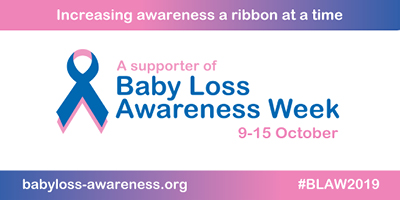 This week (9th-15th October) is Baby Loss Awareness week, which aims to raise awareness about the loss of a baby, whether during pregnancy or after birth.
Here at Nockolds, we are dedicated supporters of the Foundation for Infant Loss and provide assistance to both bereaved parents and employers who require advice on the employment law that applies following the death of a child.
It remains a very difficult subject to speak about, with thousands of people affected by baby loss every year, yet many suffer in silence.
From an employer's point of view, supporting an employee through the loss of a baby can be difficult, with some employees using work as a distraction or a way of returning to normality – so the employee might not want to talk to their employer about what they are going through. But in many ways, the support offered by an employer will be crucial in helping the employee through what is undoubtedly one of the most difficult times in their life. From a legal perspective, the rights of an employee who has suffered baby loss will depend on the stage of the pregnancy.
A baby that is lost before 24 weeks will be deemed a miscarriage, and there are no particular employment rights in such circumstances, save for the right to take any sick leave that might be considered necessary.
After 24 weeks, a loss of a baby is termed a stillbirth and will trigger entitlement to maternity and paternity leave and pay, provided the employee is eligible.
In many instances, a phased return to work can be useful after taking any leave available to the employee, to help them ease themselves back into work at their own pace, and see what they can handle from an emotional perspective.
If possible you may want to discuss with the employee, in advance of their return, whether they want to speak to their colleagues about what has happened, of if they would prefer a direction to be given that it should not be mentioned. The rest of the workforce should usually be made aware of what has happened to avoid people congratulating them on the birth of the child and assuming everything is well when they do return.
It can also help to have some sensitivity around other pregnancy announcements or visits from colleagues on maternity leave with their babies. Communication with the employee who has suffered the loss is key in these situations, so they can prepare themselves for such occasions.
Finally, the employee's performance might be affected while they try to deal with what has happened, so allowing some leniency and time before launching into formal performance management procedures is always to be recommended.
Further Information and Resources: